Human Rights Advocate Steve Pemberton Chosen as Commencement Speaker at Providence College
Chief Human Resources Officer at Workhuman and
Former VP/Chief Diversity Officer at Walgreen's;
Five Others to Receive Honorary Degrees
Sunday, May 19 – 11:00 a.m.,
Dunkin' Donuts Center, 1 LaSalle Square, Providence, RI
Providence, RI – Providence College (PC) today announced that Steve Pemberton, chief human resources officer at MA-based Workhuman (formerly Globoforce), and the former vice president and chief diversity officer at Walgreen's, will present the Commencement Address at the College's 101st Commencement exercises. The ceremony will take place on Sunday, May 19 at 11:00 a.m. at the Dunkin' Donuts Center, 1 LaSalle Square, Providence.
Pemberton is one of six honorary degree recipients. The others are: Sr. Larraine Lauter, founder of Water With Blessings, a clean water effort she began in Honduras ten years ago; Marta Martinez '79, long-time executive director of RI Latino Arts and also artist-in-residence at Trinity Repertory Company; Marifrances McGinn, the College's first female vice president and its first-in-house general counsel, who recently retired after more than 20 years at PC; Dr. Stephen Mecca '64 and '66G (posthumously), who taught physics at PC for almost 50 years, and who previously served as vice president for academic administration, department chair and president of the Faculty Senate; and John M. Murphy, Sr., founder, president and CEO of Beara Capital, LLC and former CEO of Home Loan Investment Bank.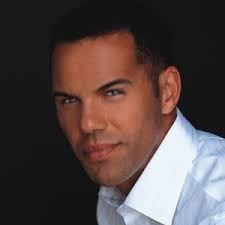 Steve Pemberton, a native of New Bedford, MA, is the chief human resources officer at Workhuman, a Framingham, MA-software company that is considered the leading social recognition provider for companies worldwide. He works with HR leaders and senior management executives to help build workplaces where employees feel recognized, respected and appreciated. Previously, he was vice president and chief diversity officer at Walgreen's, the first CDO in that company's long history. Mr. Pemberton was a ward of the state and orphaned into foster care for much of his childhood. That adversity only fueled his desire to become a man of resilience, determination and vision. Steve later graduated from Boston College with both undergraduate and master's degrees, and now sits on their board of trustees. He holds honorary doctorates from Winston-Salem State University, Mount Ida College, and Boston College. He has spoken at numerous corporate and non-profit organizations as well as at several higher education convocations and commencements. His memoir, A Chance in the World: An Orphan Boy, A Mysterious Past, and How He Found a Place Called Home, published in 2012, was turned into a full-length feature film that was released in 2018.
ADDITIONAL HONOREES:
Sister Larraine Lauter is an Ursuline Sister of Mount Saint Joseph from Middletown, KY who is celebrating her 40th Jubilee in 2019. She has been a teacher, pastoral minister, environmentalist, fundraiser, advocate for migrant farm workers, artist and musician. For the past ten years, she has led an organization she co-founded called Water With Blessings, which equips, empowers, and entrusts women – many of whom are mothers – as agents of clean water and compassion for their children and communities. Sr. Larraine began Water With Blessings in Honduras. The organization has since expanded throughout Latin America, Africa and Southeast Asia, and is working on an intensive program to eradicate cholera in Haiti. Since 2011, this mission community now includes over 90,000 Water Women, providing more than 46,000 clean water filters for over 360,000 families in 47 countries, making clean drinking water possible for communities in need. Sr. Larraine, a graduate of Brescia University in Owensboro, KY with a B.A. in Art, also graduated from St. Meinrad School of Theology in Indiana with a Master's Degree in Theology. She was named 2018 Kentucky Humanitarian of the Year by the Muhammed Ali Center in Louisville KY.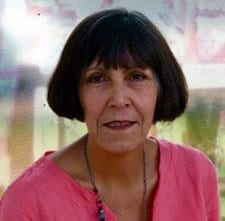 Marta Martinez '79 is the executive director of RI Latino Arts, the oldest Latino non-profit arts organization advocating for Latin American arts, cultural heritage and history in Rhode Island. She founded the Hispanic Heritage Committee of RI in 1988 and hosted the State's first Hispanic Heritage Week. The agency, now known as RI Latino Arts, has sponsored Hispanic Heritage Month since 1991. As executive director, Ms. Martinez manages La Galería del Pueblo Cultural Center in Central Falls, home to artist talks, demonstrations, workshops and poetry readings. In August 2014, Marta published a book entitled, Latino History of RI: Nuestras RaÍces, based on her work with the Latino Oral History Project of RI. She is also artist-in-residence at Trinity Repertory Company and a former director of communications for Progreso Latino. Born in Mexico, Marta grew up in El Paso, TX.  In addition to her degree from PC, Marta holds an MS in Journalism from George Washington University. Marta received the 2016 Public Humanities Award from the Rhode Island Council for the Humanities and is a 2016-2019 Fellow in Public Humanities at the John Nicholas Brown Center for Public Humanities and Cultural Heritage. In 2016-2017, she worked on a project in collaboration with the Providence Preservation Society entitled Exploring Places of Significance to Rhode Island's Latino Communities. In 2018-2019, her Fellows work focuses on research to support the designation of Lower South Providence as the Latino Cultural Corridor of Providence. In 2015, Governor Gina Raimondo appointed Marta to the Rhode Island Board of Education, where she serves on the Council on Elementary and Secondary Education. Marta is a former adjunct faculty member in PC's Global Studies Department, and serves on the President's Community Advisory Committee.
Marifrances McGinn retired in February as PC's General Counsel, a position she held for more than 20 years after having served the College as outside counsel for the previous sixteen years with the former law firm of McMahon & McMahon. When she was hired in 1999, Ms. McGinn was the College's first-ever female vice president and its first in-house general counsel, as well as the first woman to serve on the President's Cabinet at PC. Prior to her time at the law firm, Marifrances was the city solicitor for Pawtucket, R.I. from 1980-82. She was the first woman ever appointed to a major municipal office in that city. Marifrances earned her juris doctorate from Suffolk University Law School and also holds a bachelor's degree in history from Salve Regina College. Marifrances is a member of the American Bar Association, the Rhode Island Bar Association, the Rhode Island Bar Foundation, the Roger Williams American Inn of Court, and the Rhode Island Women's Bar Association. She has served on the Rhode Island Supreme Court Lawyers License Disciplinary Board, which she chaired in 1992-93, the Rhode Island Supreme Court's Mandatory Continuing Legal Education Commission, and the Rhode Island Board of Medical License and Discipline. She was a member of the Diocesan Elementary and Secondary School Board of Directors, and served on the board of directors of two Rhode Island secondary schools.  She is presently serving on the board of Sophia Academy in Providence.
Stephen J. Mecca '64 and '66G, who passed away on August 28, 2018,  graduated from PC in 1964 and earned his Master's degree in 1966. Dr. Mecca received a Ph.D. in nuclear physics from Rensselaer Polytechnic Institute in 1969 and returned to PC where he taught for almost 50 years. Steve also served as vice president for academic administration, Physics and Engineering department chair, and president of the Faculty Senate during his time at PC. He was promoted to associate professor in 1973 and to full professor in 1979. Steve was a founding director of TIMES² Academy, serving on its board for more than 30 years and seeing it grow from a grassroots organization promoting STEM education before that was a common acronym, to its eventual opening as a charter school academy. During summer semesters and sabbaticals, Steve often worked on other projects including at NASA in the mid-70s and for NATO. He served on the Rhode Island Atomic Energy Commission for over 30 years, including as chairman, and employed sustainable energy practices in his own home, including using solar power from the early 1970s. He started the S-Lab—"a research lab for all students"– at Providence College, and mentored hundreds of students. During his 2009 sabbatical, he traveled to Ghana and taught at the University of Ghana-Legon. He helped found the Global Sustainable Aid project in Ghana, focusing on education, health, and sanitation projects. Beginning in 2010, he brought PC students to Ghana each summer for community-based service internships. During his trips to Ghana, he learned of the need for an effective restroom sanitation solution, and helped to develop an affordable, off-grid, sustainable toilet that is manufactured and maintained by local businesses. This toilet and distribution model is now used in Ghana as well as in 20 other countries today. Steve also sent more than 250,000 textbooks to Ghana, and created an education portal that could be used to set up computer labs in places without internet, which was implemented in over 100 schools.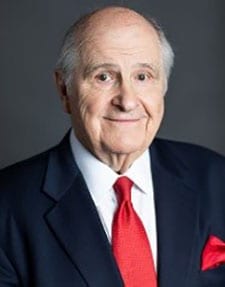 John M. Murphy, Sr. is the founder, president, and CEO of Warwick, RI-based Beara Capital, LLC, a specialty finance company and non-bank lender that focuses on specialized lending products offered by the US Department of Agriculture and the Small Business Administration. Beara Capital also engages in a variety of other complex commercial real estate lending transactions. An entrepreneur at heart, he is the former chairman and CEO of Home Loan Investment Bank in Providence, which he grew from a dormant, inactive state-chartered bank into a federal savings bank that became one of the first in the United States to securitize loans on Wall Street, eventually lending in all 50 states. Mr. Murphy's business success made possible his significant philanthropy, including his support for Providence College.  He has donated more than $10 million to support charitable organizations in Rhode Island including five endowed funds at the Rhode Island Foundation. In 2008, John established the Dr. Kenneth R. Walker '57 & '83Hon. Scholarship at PC to honor Dr. Walker, a teacher, coach, guidance counselor and education professor who dedicated his career to helping urban youth.  The award makes it possible for students of African-American heritage to study education at PC. Dr. Walker died in January 2019. John spearheaded the introduction of St. Jude Children's Research Hospital in Ireland and Northern Ireland, and helped bring "tele-medicine" to rural communities throughout both countries. He has been one of the leading donors to help rebuild Haiti after its devastating 2010 earthquake, and is the single largest donor to Catholic hospitals in Rhode Island history. John served on the Providence City Council from 1967-75.  An Army veteran of the Korean War, John attended Bryant University and holds an Honorary Doctorate of Human Letters from the University of Rhode Island
Founded in 1917, Providence College is the only college or university in the United States administered by the Dominican Friars. The Catholic, liberal arts college has an undergraduate enrollment of approximately 4,000 students and offers degrees in 50 academic majors. Since 1997, Providence College consistently has been ranked among the top five regional universities in the North according to U.S. News & World Report's "America's Best Colleges."