Providence College Announces New Endowed Chair in Economics
Providence, R.I. – Providence College today announced the creation of a new endowed chair in economics that will be funded through a gift from former PC Board of Trustee Chair Michael A. Ruane '71 & '13Hon. and his wife, Elizabeth Ruane.
Their commitment will create the Michael A. Ruane Distinguished Chair in economics. Proceeds from the endowment will support this faculty position in perpetuity, allowing PC to enhance teaching, scholarship, and outreach in this critical discipline.
Combined with a second element, which PC will announce in detail next Tuesday, this is the largest gift the College has ever received from a living alumnus.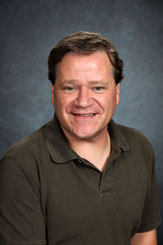 Dr. Leo H. Kahane has been named to the five-year appointment as the first Ruane Distinguished Chair in economics. The position takes effect July 1, 2016. Kahane currently serves as a professor of economics and interim department chair. He has been a PC faculty member since 2010.
This is the second endowed chair the Ruanes have created at PC. In 2013, Dr. M. Cary Collins was appointed the Michael A. Ruane Endowed Chair for Innovation in Business Education in the School of Business.
Also in 2013, the Ruane Center for the Humanities was dedicated and named for them, as is the Ruane Atrium at Concannon Fitness Center.
"Mike, Liz, and their family once again have honored us by demonstrating their extraordinary commitment to Providence College and its future by providing this wonderful gift to support academic programming," said Rev. Brian J. Shanley, O.P. '80, PC's president. "Their positive impact will continue for generations to come, and we are grateful beyond words."
Ruane earned a bachelor's degree in economics from PC in 1971, then an M.B.A. from the Wharton School at the University of Pennsylvania. He is the founding owner, chair, and managing partner of Boston-based TA Realty, one of the nation's largest real estate investment advisory firms.
"Providence College's capacity to continue to develop leaders – as it has done for generations – depends on strong academic programs led by exceptional, inspirational professors," Ruane said. "As we observe the College's continuing progress toward its high aspirations, we are inspired to invest in its future by supporting this important faculty position."
The creation of faculty chairs is an identified priority in the College's Strategic Plan.
"Faculty chairs signal a commitment to quality scholarship and teaching, while serving to enhance academic reputation and institutional prestige, said Provost and Senior Vice President for Academic Affairs Dr. Hugh F. Lena. "As Ruane Chair, Dr. Kahane will serve as an invaluable resource for his fellow faculty members, students, and those who work with the economics department on collaborative initiatives."
In addition to the Ruane Chairs, PC has two other chairs – the Rev. Robert Randall Distinguished Professorship in Christian Culture and the Robert Walsh Distinguished Endowed Chair in Chemistry and Biochemistry.