Pioneer Astronaut, Engineer and Physician Mae Jemison Chosen as Commencement Speaker at Providence College
Six Others to Receive Honorary Degrees
Sunday, May 17 – 11:00 a.m.,
Dunkin' Donuts Center, 1 LaSalle Square, Providence, RI
---
February 26, 2020 – Providence, RI – Providence College (PC) today announced that Dr. Mae C. Jemison, the first woman of color in space, an engineer, physician, and author who has also founded technology consulting firms and a science camp for teenagers, will present the Commencement Address at the College's 102nd Commencement exercises. The ceremony will take place on Sunday, May 17 at 11:00 a.m. at the Dunkin' Donuts Center, 1 LaSalle Square, Providence.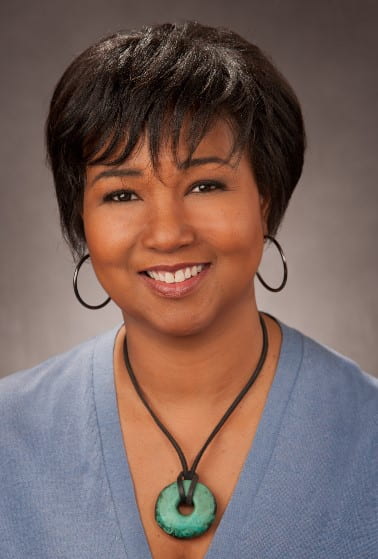 Dr. Jemison is one of seven honorary degree recipients. The others are: Val Ackerman, former NBA vice president, WNBA president, and current commissioner of the BIG EAST Conference; J. Peter Benzie '70, trustee emeritus and global practice leader of Broadridge Financial Group; Sr. Jane Gerety, RSM, the former president of Salve Regina University; Dr. Hugh Lena, who is retiring as senior vice president & provost after a 45-year career at Providence College; the late Dr. Francis P. MacKay, a chemistry professor who spent more than 50 years on the PC faculty and as a college administrator; and Erich Miller, president of My Brother's Keeper, a nonprofit based in Easton and Dartmouth, MA that delivers furniture and food to families in need.

Mae Jemison leads 100 Year Starship (100YSS), a bold, far reaching nonprofit initiative to assure the capabilities exist for human travel beyond our solar system to another star within the next 100 years. Dr. Jemison is building a multi-faceted global community to foster the cultural, scientific, social, and technical commitment, support, and financial framework to accomplish the 100YSS vision. Dr. Jemison led the team that won the competitive, single awardee seed funding grant for 100YSS in February 2012 from the US Defense Advanced Research Projects Agency (DARPA).
The first woman of color in the world to go into space, Dr. Jemison served six years as a NASA astronaut. Aboard the Space Shuttle Endeavour, STS-47 Spacelab J mission in September 1992, she performed experiments in material science, life science, and human adaptation to weightlessness.
After her NASA career, Dr. Jemison founded The Jemison Group, Inc., a technology consulting firm integrating critical sociocultural issues into the design of engineering and science projects, such as satellite technology for health care delivery, and solar dish Stirling engine electricity in developing countries.
In 1994, Dr. Jemison founded the international science camp, The Earth We Share for 12-16 year old students from around the world, a program of the non-profit Dorothy Jemison Foundation for Excellence, named for her mother. Camps have been held at several locations across the United States as well as internationally.
Dr. Jemison is Bayer Corporation USA's national science literacy ambassador. She is one of the series hosts for National Geographic's "One Strange Rock," and space operations advisor for its global miniseries, "MARS."
She is the author of several books, including Find Where the Wind Goes: Moments From My Life, True Books series on space exploration.
An avid Star Trek fan, she appeared as Lieutenant Palmer in a 1993 episode of Star Trek: the Next Generation, becoming the first real-life astronaut to appear in the science fiction television series. She also has a LEGO figurine in the LEGO Women of NASA kit.
Dr. Jemison served with the Peace Corps in Liberia and Sierra Leone from 1983-85 as the Area Peace Corps Medical Officer, and was responsible for the health of Peace Corps volunteers in those two countries.
She is a graduate of Stanford University with degrees in chemical engineering as well as African and African-American studies. She earned her medical degree from Cornell Medical School.
A former professor of environmental studies at Dartmouth College (1995-2005), Dr. Jemison became an Andrew D. White Professor-at-Large at Cornell University in 1999. She holds several honorary doctoral degrees and is an inductee of the National Women's Hall of Fame, the National Medical Association Hall of Fame, the Texas Science Hall of Fame and the International Space Hall of Fame.
ADDITIONAL HONOREES: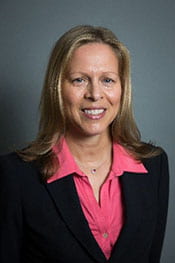 Val Ackerman was named the fifth commissioner of the BIG EAST Conference in June 2013. She spent eight years as an attorney and executive at the National Basketball Association, was the founding president of the Women's National Basketball Association, and is a past president of USA Basketball, which oversees the US men's and women's Olympic basketball program. She also served for two terms as the US representative to the International Basketball Federation (FIBA). She is currently a member of the board of directors of Women Leaders in College Sports and the board of directors of the Women's Basketball Hall of Fame. Ms. Ackerman is a graduate of the University of Virginia and was a three-time captain and Academic All-American on the women's basketball team. She received her law degree from UCLA.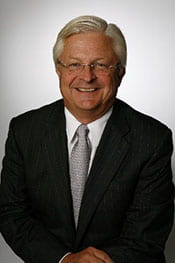 J. Peter Benzie '70 is executive vice president/global account leader with Broadridge Financial Solutions, Inc., which provides technology, communications, and operations outsourcing solutions to the global financial services industry. He began his career in financial services with Prudential Securities followed by an eight-year stint with Shearson Lehman Brothers. He then became chairman and CEO of Chase Investment Services, and grew that start-up operation from a vision to a fully functioning business unit with 800 employees. Mr. Benzie spent nine years as executive vice president with Fidelity Investments prior to joining Broadridge Financial Solutions in 2005. Mr. Benzie served on the College's board of trustees from 2009-2018, and currently sits on the Building & Properties Committee of the board. He was the recipient of the Personal Achievement Award from the Providence College Alumni Association in 2015. Mr. Benzie also served on the executive committee of the College's record-breaking comprehensive campaign, Our Moment: The Next Century Campaign for Providence College.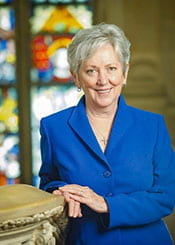 Sr. Jane M. Gerety, RSM served as president of Salve Regina University in Newport, RI from July 2009 through June 2019. Prior to that, she was an executive board officer and senior vice president for sponsorship with Saint Joseph's Health System in Atlanta, GA from 1992-2009. Earlier in her career, she taught at the University of Michigan and at Carlow College in Pittsburgh, PA, where she also served as academic dean from 1988-1992. Prior to her collegiate teaching career, Sr. Jane taught for several years at the high school level in Maryland and Alabama. Sr. Gerety graduated from Mount Saint Agnes College in Baltimore, MD. She earned her master's degree from Middlebury College in Vermont and her Ph.D. from the University of Michigan. Gerety Hall at Salve Regina University is named in her honor.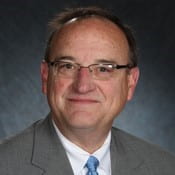 Dr. Hugh F. Lena, III has been a member of the Providence College community since 1974 as a member of the faculty and as an administrator. He has served as the College's chief academic officer since 2004. Dr. Lena was initially vice president of academic affairs, and was promoted to senior vice president and provost in 2009. Previously, as a professor of sociology, he was chair of the Sociology Department (1992-1995), associate director of the College's Feinstein Institute for Public Service (2002-2004), and president of the PC Faculty Senate (2001-2004). Dr. Lena was instrumental in the College's decision to form the School of Business in 2004 and the Schools of Arts & Sciences and Professional Studies in 2009. He also created the Office of Sponsored Projects and Research Compliance, which has been responsible for helping to bring over $13M worth of federal, state, corporate, and private foundations grants to the College; the Office of Global Education; and the Center for Engaged Learning. He oversaw the implementation of a new core curriculum in the fall semester of 2012, linked the awarding of tenure with the promotion to associate professor, and established a post-tenure review system. He also put in place the Continuous Improvement Program (CIP), which assists individual academic departments in reviewing and assessing their overall performance as a means to further improvement. The author of numerous books, published articles, and other publications, Dr. Lena graduated from the University of Notre Dame. He earned his master's degree and doctorate from the University of Connecticut.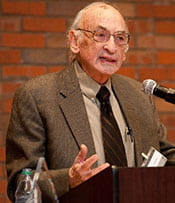 Dr. Francis P. "Pat" MacKay, who passed away on September 9, 2019, was a teacher and administrator at Providence College for more than 50 years. He joined the PC faculty in 1958 as an instructor in chemistry, was promoted to assistant professor in 1959, and to associate professor in 1964. He served as chair of the chemistry department from 1972-1974, and was acting chair in 1976. From 1985-1992, he was vice president for academic administration, during which time he established the position of dean of minority students, an office of multicultural affairs, and the Center for Teaching Excellence. He was president of the Faculty Senate from 1978-1979 and from 1997-2000. A renowned champion of diversity and inclusion at the College, Dr. MacKay, along with two other faculty members, established a scholarship fund in 1968 to make it more possible for black students to attend PC. This program, the Rev. Dr. Martin Luther King, Jr. Scholarship Program, has now awarded more than 700 scholarships. In January 2018, the 50th anniversary of the program, Dr. MacKay was honored with the College's first MLK Vision Award, along with his fellow scholarship co-founders, each of whom had passed away at an earlier date. In 2005, Dr. MacKay and his wife, the director of the PC's parent program, pledged $50,000 to establish the Francis P. and Jacqueline K. MacKay Scholarship for students of color studying elementary and secondary education. Dr. MacKay was a graduate of the University of Notre Dame. He earned his master's degree from the College of the Holy Cross, and his doctorate from Pennsylvania State University.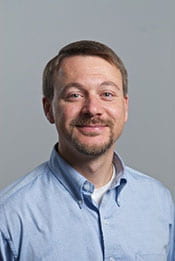 Erich Miller is the president of My Brother's Keeper, a nonprofit organization in Easton and Dartmouth, MA, that delivers food and furniture to families in need. The ministry was founded in 1988, and now boasts some 4,000 volunteers (including a number of PC students) and 12 employees who work from two modern facilities to make 9,000 deliveries each year across eastern Massachusetts. Miller is responsible for the overall administration of My Brother's Keeper. From 1993-1994, he volunteered at the ministry full-time through a post-graduate service program called Holy Cross Associates. He returned in 1998 as the ministry's first paid employee, became operations manager in 2001, and its first executive director in 2008. He was appointed president in September 2011. He is a graduate of the University of Notre Dame.